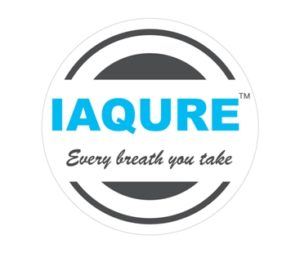 Sterling and Wilson, has announced the launch of a revolutionary solution – IAQURE, aimed at changing the face of indoor air quality (IAQ) in India. This pioneering solution has been designed to not only ensure a germ free environment, but also have a positive impact on employee welfare.
IAQURE comprises of innovative modules that have been designed for dual decontamination, of both air and surface, to ensure not only higher kill rates (germicidal), but also a superior performance. In addition to new projects, the modules also address the constraints usually seen during retrofit applications, and allows it to be an ideal solution for existing projects or buildings. Furthermore, the PCO technology which forms a part of the solution neutralises the VOCs (Volatile organic compound) that are extremely carcinogenic and can be found in indoor air, a company release said.
IAQURE has been recently GreenPro certified by IGBC (Indian Green Building Council) under the innovative category. The objective for the certification is to encourage product manufacturers and facilitate a green product market transformation. The product or solution that bears the GreenPro label is environment friendly throughout its life cycle, and empowers a customer to steer towards sustainable products and solutions.
The solution has been extensively tested at Sterling and Wilson's lab in Pune, incorporating best in class, time tested technology. Compact, modular and state of the art, IAQURE provides a quick and easy installation, which is plug and play, without requiring any field wiring – ideal for projects, both new and old, across sectors.
Available as 3 or 5 years' solution contracts, IAQURE matches the Global Standard IAQ. It comes with Sterling and Wilson's world class project management and execution capabilities, along with a pan India presence and service network for aftermarket support, the release added.