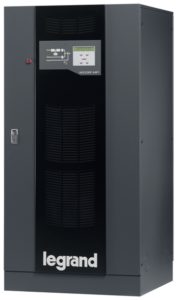 Numeric, a Legrand Group brand, has announced its highly efficient, easy to deploy, compact new KEOR series of three phase UPS comprising Keor HP and Keor HPE. With flexible operating modes for large facilities, datacenters and business-critical applications, the new range allows users flexibility of extending its range from 60 kVA to 4.8 MVA, a release from Numeric said.
Keor HP and Keor HPE by Numeric are designed with advanced technologies and latest generation components. It has a 3-level IGBT inverter design that helps to improve the inverter efficiency and overall efficiency thus reducing the operational expenses. High input power factor & Low THDi reduces the cost of electrical infrastructure. Multi DSP controller in the products helps the UPS to respond faster. The uniqueness of the UPS's lies in its flexibility to offer with or without an inbuilt transformer thereby giving full flexibility to the customer to design his solutions. This makes Keor HP and Keor HPE suitable for both IT and Industrial application.
Keor HP and Keor HPE offer flexible energy storage solutions with options for in built and external battery banks. Additionally, Keor HP and Keor HPE features top and bottom cable entry, full front service access and back to the wall installation making it one of the easiest UPSes in its class to deploy, install and maintain. Intended for use in large datacenters and colocation facilities, the Keor HP and Keor HPE can offer solutions between 60 kVA to 4.8 MVA requirements, making it ideally suitable and scalable for the power requirements of such facilities, the release added.

Grundfos Pumps India Pvt Ltd has launched Smart Solarz, a solar pump for domestic use. This solar powered self-priming pump was conceptualized, designed and manufactured in India. Smart Solarz is lightweight, easy to install and the wet parts of the pump are made of food grade engineered polymers to ensure that it is corrosion free. The Smart Solarz also has intelligent features like protection against dry run and level controls. The pump has a 150W \ 24V BLDC motor. It operates with solar panels of 250W/36V (open circuit). It can be used for water pumping from sump to overhead tank as well as in greenhouses, lawns, gardens, solar powered fountains and for feeding livestock. Smart Solarz is best suited for houses and buildings, which have a ground floor and maximum of two additional floors, in areas where the power supply is poor.

Schneider Electric has introduced StruxureOn, a digital service that connects data center physical infrastructure assets to the Schneider Electric cloud enabling the delivery of simplified and faster services. With real-time visibility into system performance, maintenance and service requirements via mobile app, StruxureOn data-driven analytics can proactively advise of potential failures, fundamentally improving the ability to service critical equipment prior to failure. As part of the digital service, Schneider Electric's service bureau personnel is readily available to remotely troubleshoot an issue or, in cases that can't be addressed remotely, dispatch a field service representative armed with the necessary information and equipment to quickly resolve the issue and minimise downtime.

Kirloskar Canned Motor Pump (i-CM) pump from Kirloskar Brothers Ltd caters to industries such as refrigeration (cold storage), ice plants, chemical and process and windmill. i-CM pumps are mainly used for pumping hazardous fluids such as radioactive coolants, corrosive and noxious liquids (free of suspended solids and particles), liquefied gases, etc. The pump's compact, lightweight yet sturdy design with less number of components ensures that it minimises assembly and dismantling time and occupies less space. The pump is hailed as a step-up from the conventional mechanical seal pump category, which requires heavy maintenance. It comes with innovative features, such as optimised stator and rotor design, apart from its compact size, 80 per cent lighter body than conventional canned motor pump, and includes seamless stator band, off the shelf terminal box, three in one adapter plate, optimised bearings & sleeves, and improved aesthetics and application base bearing wear monitoring system. Besides, it is known to reduce assembly time by 50 per cent.

NTL Lemnis, has added another innovative product "Pharox Aura Retrofit LED bulb (40W & 50W)" to its product portfolio. This product is an ideal replacement of traditional lighting sources that are used in various places like retail shops & showrooms, commercial spaces and other high ceiling applications. Pharox Aura Retrofit LED lamps can be replaced in the existing bulb holders without any hassle. Its elegant & robust design is suited to Indian power conditions. Aura's mechanical design provides efficient thermal management thus enhancing the long life of product and the plastic enclosure is flame-retardant (reducing the cause of fire in case of lamp failure). The lamp is backed by cutting edge electronics for safety & reliability.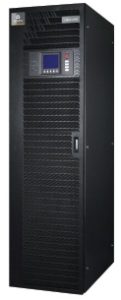 Vertiv, formerly known as Emerson Network Power, today introduced five capacities of highly efficient, next generation, medium power Liebert® eXM uninterruptable power supply (UPS). It is ideal for IT spaces and light industrial applications with medium power requirements looking to achieve lower first costs and ongoing operational savings, greater flexibility and shorter deployment schedules. The three-phase Liebert UPS is now available in India, with fixed capacities of 80kVA/kW, 100kVA/kW, 120kVA/kW, 160kVA/kW and 200kVA/kW, with an optional built-in isolation transformer. Utilizing a modular construction design, the Liebert UPS delivers among the highest efficiency levels for midsize data centers, with operating efficiencies as high as 97 percent in double-conversion mode and as high as 99 percent using energy-saving Eco Mode. Unity power factor operation delivers more capacity in a smaller footprint, increasing system capacity while minimizing cabling and installation costs. It also fully integrates into the comprehensive Vertiv Trellis™ platform solution for data centers and third party BMS systems through the UNITY card and is also compatible with LIFE™ remote monitoring and diagnostic services thus maximizing uptime and minimizing unforeseeable downtime costs.

The SAM R30 System in Package (SiP), a single-chip RF microcontroller (MCU), is now available from Microchip Technology Inc. The SAM R30 SiP incorporates an ultra-low power microcontroller with an 802.15.4 sub-GHz radio, providing multi-year battery life in a compact 5 mm package. The SAM R30 SiP delivers design flexibility and proven reliability all in a small package, making it ideally suited for connected home, smart city and industrial applications. With the ability to operate within the 769-935 MHz range, the SAM R30 SiP gives developers the flexibility to implement a point-to-point, star or mesh network. Microchip helps developers get started immediately with Microchip's free MiWi™ point-to-point/star network protocol stack. Mesh networking capabilities will be available later this year. Nodes outfitted with the SiP can be positioned as far as one kilometre apart, with the ability to double the range in a star topology. When used in a mesh network, the SAM R30 delivers reliable wide-area coverage for applications such as street lighting or wind and solar farms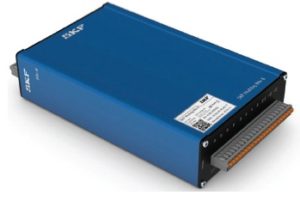 SKF India, has announced the launch of its Multilog On-line System – IMx-8 and SKF SRB for wind turbine main shafts. IMx-8 is a compact device, engineered to address the modern day maintenance issues of wind energy industry. The SKF SRB is light weight and has high performance that will improve turbine reliability for sustainable wind energy production offering up to twice the fatigue life, improved robustness and reduce down the cost. The launch of IMx-8 for remote monitoring and SKF SRB for wind turbine main shafts was added to the robust renewable energy portfolio of SKF India. SKF's integrated service offerings comprises of precise products, remote diagnostic services, data analysis and solutions for the wind energy industry. This will result in early fault detection, improvise the availability and performance of rotating equipment with automatic advice for correcting existing or impending conditions.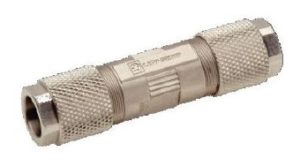 Lapp Group has newly launched EPIC® Data Cable Coupler that is a cost-effective solution to repair physically damaged data cables which ensure a minimal production shutdown. It makes use of insulation displacement contacts (IDC) technology and requires no special tooling, a product note from Lapp said. EPIC® data cable coupler's robust industrial design and construction ensures it is EMC shielded for no loss of signal quality. The data cable coupler can be reused. It is a product that every maintenance repair officer (MRO) should have it handy to restore the problem and ensure the production starts within no time. The product is available in 2 versions – EPIC® DATA CCR FA for Industrial Ethernet cables up to 10Gigabit, Cat. 7A and EPIC® DATA CANCCR for PROFIBUS/CAN BUS/Sensor actuator cables. EPIC® data cable coupler is IP65/67 protected and vibration-proof. It is available in 5 pins and 8 pins that can resist ambient operational temperatures ranging from -40°C to +85°C. Application areas include repair kit for breaks in network data cable; connecting two network data cables; extending existing cable system; connecting shielded cables up to 5 cores and 8 cores, etc.
Usha International, one of India's leading consumer durables company, launches two new models EX7 and EX9 in its flagship automotive inspired E-series fans range. Both the models have 'Automotive Paint' finish, high torque motor and Aerodynamic blades that offer silent operation and high air delivery. Read more